Secure, reliable connectivity when and where you need it most
IoT connectivity is transforming our municipal infrastructure, enabling technologies like integrated security and control centers, video surveillance of public areas, intelligent traffic management, operation control for public safety services as well as video analysis for accurate situational assessment.
Nokia Digital Automation Cloud provides a secure, digital automation platform with private connectivity to ensure Public Safety initiatives can be met easily and cost effectively. By adding on our Nokia Drone Networks application, you have a smart city solution that provides aerial insight through live streaming and analytics of crowded events and road traffic, water and air quality monitoring, construction site safety inspection and more. [showmore]
With a fleet of drones, wirelessly connected cameras and sensors you can improve situational awareness, quickly spot intruders, monitor facilities for overheated areas or leakages, and get a visual overview of accidents and disasters allowing for fast response and optimal resource allocation. Nokia collaborates closely with local rescue organizations and operators for disaster readiness and use of frequency.
Nokia Digital Automation Cloud provides a flexible hybrid business model for private network services and edge computing for everything from small remote connectivity bubbles to large, international projects and networks. The plug and play network can be easily expanded. Operations do not require special telecommunications skills.
Key benefits
This is what you can expect when you employ Nokia Digital Automation Cloud platform and Nokia Drone Networks for your public safety organization:
End-to-end digitalization solution
Private, secure mobile broadband
On-site command & control center, user friendly GUI
Connected UAVs for scheduled or ad hoc missions
Easy integration with existing solutions & APIs
Stationary or portable deployment mode: In-station or on-site
Customized with equipment, applications and analytics
Data analysis on-board drones or in the control center
Full compliance with existing data privacy requirements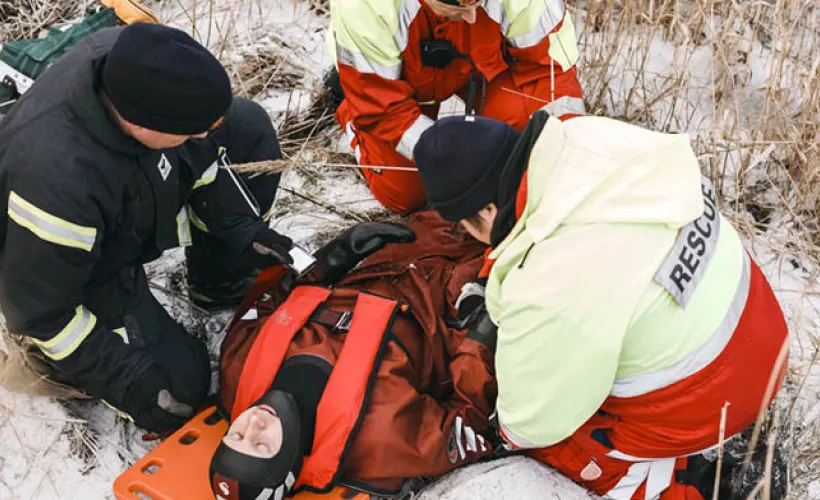 Rescue operations
First responders rely on the secure, high capacity connectivity of Nokia Digital Automation Cloud and Nokia Drone Networks to search for missing persons with thermal cameras, deliver first aid kits, [showmore] facilitate mapping and route guidance after earth quakes and floods, deliver audio warnings, enable automated search and rescue with drone fleets and so on.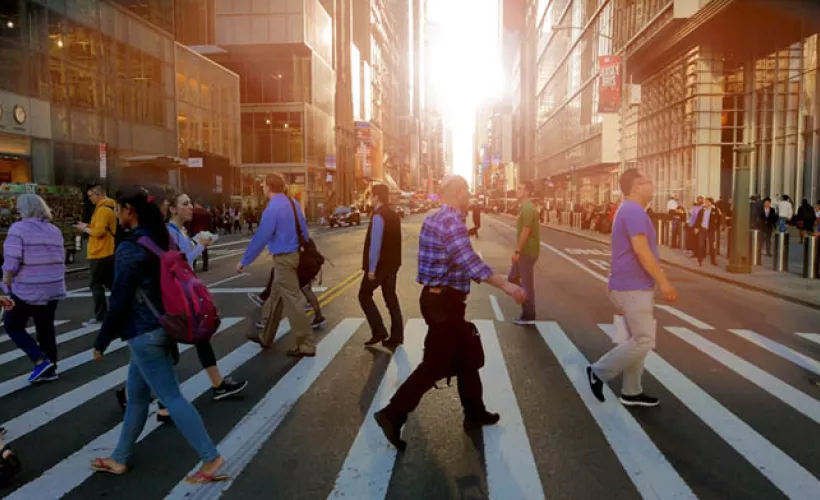 Traffic safety & event monitoring
Boost smart city safety initiatives with the help of police drones to patrol streets, and busy venues via crowd behavior monitoring and analysis. Real-time analytics provide helpful insight for public safety decision-making.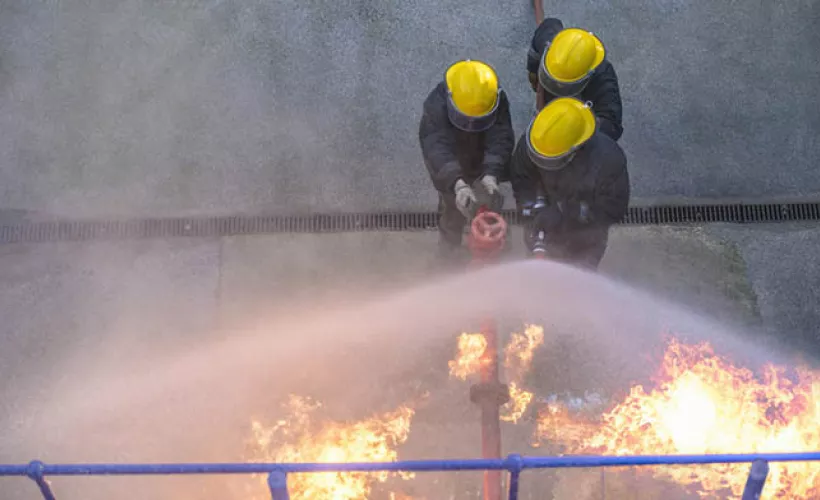 Prevention & inspection
Prioritize fire prevention through live video streaming to improve situational awareness and support resource planning for mission needs, risk evaluation and decision making. [showmore] Sensors and analytics can warn about the presence of hazardous gases and support early detection of leakages. Identify hot spots/ risk areas in forests to help prevent and minimize the risk of larger fires. Fire monitoring in cities can also be effectively bolstered through automated drone operations in pre-planned flight routes for safety surveillance, facility checks, and damage inspection for insurance.
Nokia Drone Networks can also be employed for effective inspection of closed or secured sites and industrial areas as well as border patrol.
Nokia Saving Lives is an innovation and non-profit initiative, dedicated to supporting rescue personnel in catastrophe areas. An essential element is the creation of a local high capacity network, where it has been destroyed or perhaps never existed. As part of our commitment to the UN Sustainable Development goals, Nokia provides a limited number of this solution free of charge. Close collaboration between the rescue organization, a local operator and the Nokia Saving Lives team is essential for success of the missions. A local operator provides the needed frequency for the duration of the operation.  [showmore]
The Nokia Saving Lives team deploys a local high capacity, secure network within minutes upon arrival – either as an isolated network for local operation only or connected to the macro network. This network enables push-to-talk and push-to-video. It also connects drones for HD and thermal video streaming to the ground, providing insight to the operations leader who can advise teams regarding suitable routes, locating missing persons, and improving overall situational awareness.
"
With the help of Nokia Drone Networks, we are better equipped to provide emergency assistance to our citizens in a timely and efficient way and optimize the use of our resources.
Unit chief & Head of Development, City Rescue Services Department
"