Nokia Digital Automation Cloud
Wi-Fi
Power your IT and non-business-critical OT applications with the newest Wi-Fi technology
Nokia Digital Automation Cloud Wi-Fi (DAC Wi-Fi) makes it easy to deploy Wi-Fi 6/6E to meet the connectivity demands of IT and non-business-critical operational technology (OT) applications at any industrial site.
Offered as a service, Nokia DAC Wi-Fi runs on the Nokia MX Industrial Edge (MXIE), the first OT-centric edge solution to enable on-premises Industry 4.0 digitalization applications, workloads and analytics.
Private wireless is here but Wi-Fi still has a key role to play
Industries are becoming increasingly reliant on wireless technologies to connect their assets. Private wireless is gaining traction for mission- and business-critical OT applications. It will eventually become the dominant connectivity choice, but Wi-Fi will remain part the enterprise network for years to come.
If you're like most enterprises, you will upgrade your existing Wi-Fi networks to Wi-Fi 6/6E so you can support non-business-critical use cases and existing Wi-Fi devices using license-free spectrum.
By deploying Nokia DAC Wi-Fi, you can reap the combined benefits of the newest Wi-Fi generation and an on-premises edge cloud solution that accelerates OT digitalization. You can also make a seamless transition to private wireless as your needs evolve.
Use Wi-Fi to complement your private wireless network
If you have already deployed our industrial-grade private wireless solution, you can use Nokia DAC Wi-Fi as a complementary capacity layer at hotspot locations for non-business critical operations. The added Wi-Fi layer uses the connectivity-agnostic capabilities of MXIE to ensure that all data from your connected assets can be processed on your premises.
If you need higher performance and reliability for OT use cases, you can use the Nokia MX Boost solution to aggregate different radio technologies – such as private wireless and Wi-Fi - and get maximum performance benefits from all your radio layers.
Augmented and mixed reality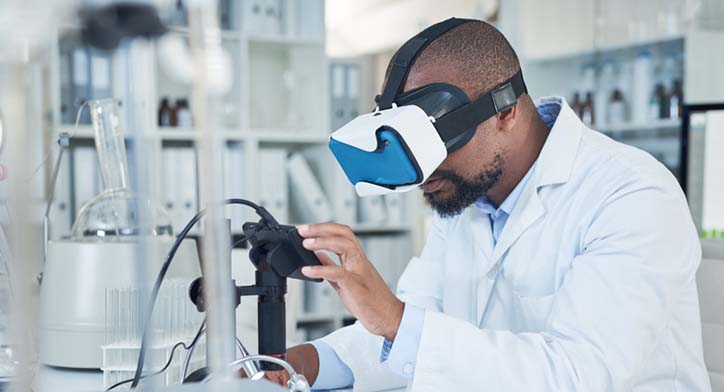 Nokia DAC Wi-Fi helps you meet the connectivity demands of augmented and mixed reality (AR/MR) applications. For example, an AR/MR workflow solution that runs on MXIE could provide workers with on-demand access to job assignments, task lists, a knowledge base and documentation. This type of solution could also facilitate workforce training and knowledge transfer.
Asset tracking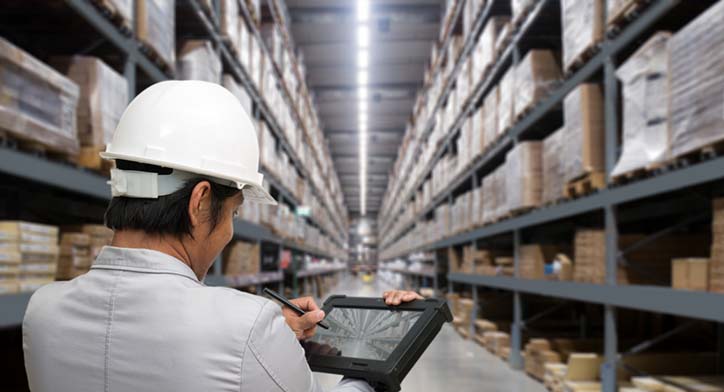 Nokia DAC Wi-Fi can provide reliable hotspot connectivity to support asset tracking applications in warehouses and distribution centers. As workers scan barcodes, the Wi-Fi network can be used to transmit time, date, location and asset data to the relevant systems.
Worry-free connectivity
Remove risk from connectivity technology selection with a solution that supports the latest generation of Wi-Fi today and ensures a smooth evolution when you're ready for private wireless.
Optimal performance
Ensure consistent application performance with Wi-Fi–cellular interworking capabilities that always choose the best connectivity layer.
Keep costs in check
Optimize your total cost of ownership with a scalable as-a-service subscription model, free spectrum and legacy asset support and access point hardware provided free of charge.
Simplify network operations
Manage all your wireless connectivity layers seamlessly using the intuitive, cloud-based Nokia DAC Manager interface.
Solution components
Nokia MX Industrial Edge
MXIE provides Nokia DAC Wi-Fi management and authentication functions as containerized applications. Where Wi-Fi and private wireless deployments coexist, MXIE runs the LTE/5G core and provides cellular–Wi-Fi interworking functions.
MXIE is designed to run OT application processes on-premises and unify all industrial OT computing needs. The addition of Wi-Fi continues this approach, with expanded connectivity-agnostic capabilities ensuring that MXIE can process all data from connected assets.
Wi-Fi access points
We provide high-performance, enterprise-grade Wi-Fi6/6E access points for indoor and outdoor use as part of the Nokia DAC Wi-Fi solution.
Nokia Indoor Wi-Fi access point supports tri-band dual-concurrent 4 x 4 multi-user MIMO, Wi-Fi 6 /6E and Bluetooth Low Energy (BLE) connectivity. Using the clean 6 GHz spectrum, the aggregate maximum throughput of the three bands can reach 8.5 Gbps.
We specifically designed our ruggedized, IP67-rated Outdoor Wi-Fi Access Point to withstand harsh weather conditions. It supports dual-band dual-concurrent 2 x 2 multi-user MIMO Wi-Fi 6/6E connectivity.
Nokia DAC Manager
The Nokia DAC Manager includes a cloud-based operations and management interface that provides a single-pane-of-glass view of your wireless connectivity solutions, including Nokia DAC Wi-Fi.
Please complete the form below.
The form is loading, please wait...