Boost productivity with your own private wireless connectivity platform
Are you looking to build flexible and elegant digital experiences but burdened with outdated technology stacks? Struggling with incomplete data and siloed collection systems? We can help you unlock new outcomes from new business models in the supply chain to ultra-flexible layouts of the shop floor so you can meet production capabilities for a 'lot size of one'.
[showmore]
Secure and reliable wireless connectivity gives you the flexibility to change the layout of your machinery and boost productivity. The local edge as part of the package provides you with computing power for advanced data analytics and machine learning.
With cellular high capacity coverage, systems of sensors, actuators, video cameras and other intelligent devices can be easily interconnected and enable predictive maintenance and process optimization. Imagine thousands of sensors connected with just one radio access point. Likewise, pervasive connectivity ensures that mobile robots (automated guided vehicles) can efficiently and cost effectively be tracked to handle goods and other mission critical tasks, and facilities of all kinds can be securely monitored.
Nokia Digital Automation Cloud provides a flexible hybrid business model for private network services and edge computing for everything from small remote sites to large, international projects and networks. The plug and play network can be easily expanded. Operations do not require special telecommunications skills.
Key benefits
This is what you can expect when you employ Nokia Digital Automation Cloud platform:
Productivity optimization
Through improved production uptime, quality control, resource usage, automation and simulation
Agility
To facilitate rapid reconfiguration of production environments and real-time decision making
New business model
Conscious supply chain allows radical new ways of production; flexible manufacturing
Social infrastructure management
Changing demographics, work-life balance, skill sets, novel Human-Machine Interfaces can be managed more efficiently
Mass customization
Making profitable production of 'lot size of one' possible
Sustainability
Better control of natural resource usage, renewables, circular economy, emissions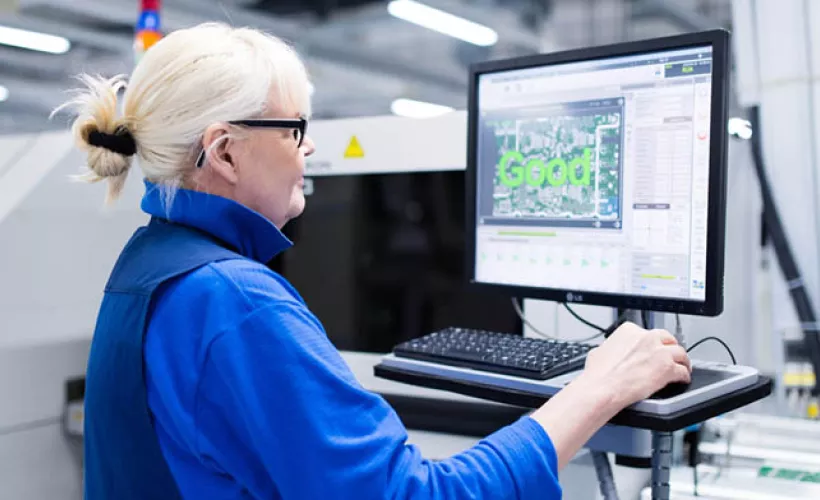 Infrastructure retrofit
Use private wireless connectivity to retrofit your existing infrastructure to enable condition monitoring and distributed sensing. Data analytics can then be leveraged to …
[showmore]
identify optimal maintenancecycles, meet quality requirements and cost savings, such as energy, liquids, intelligent a/c operations, etc
Furthermore, with a reliable connectivity platform, you may implement parallel testing and smart optimization of lines and training of personnel, simulations and digital shadows and twins. There is a rich ecosystem of 4G/LTE cellular user equipment readily available to make your specific retrofit happen.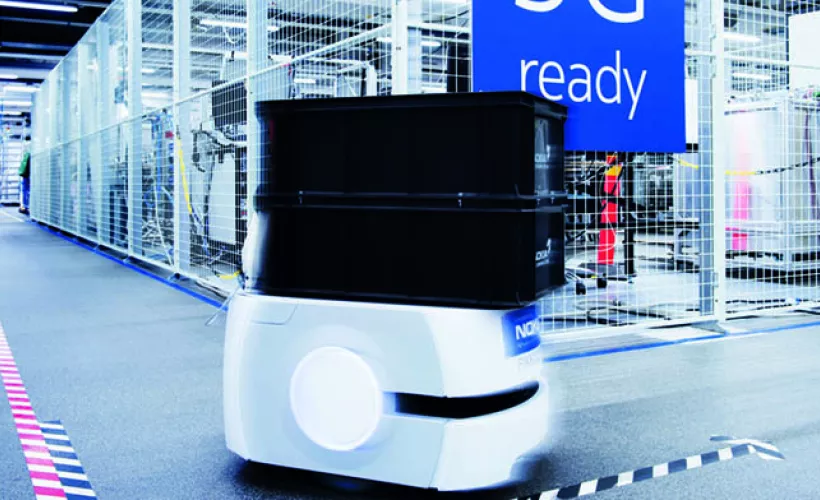 Mobility & robotics
Pervasive connectivity ensures that Automated Guided Vehicles (AGVs/AIVs) can reach all corners of the factory floor, facilitating flexible layout, fleet management, and lights-out factory.
[showmore]
Likewise, intelligent robots like co-bots and inspection robots can be employed to boost automation such as connected video analytics or automatic optical inspection (AOI) such as surface mounted device (SMD) lines.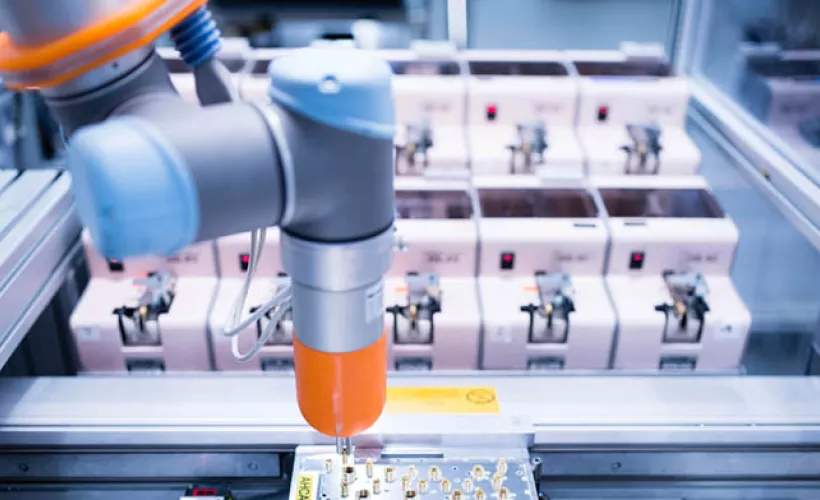 Smart production & intelligent tools
High capacity, low latency private wireless networking enables reliable video inspection and smart communications like AR/VR assistance, end-to-end automated quality control, …
[showmore]
and smart connected worker services. As factory size increases, and variant management becomes more complex, new digital assistance systems will effectively support employees with all information requirements and help them focus on the key tasks.
This translates to improved Industrial IoT data profits thanks to better manufacturing execution systems (MES), smart tools, ad-hoc decision making and advanced analytics. Reducing errors will be much easier with an end-to-end quality system for zero-fault production needs by utilizing the network to instruct tools how to behave and provide feedback on how the operation has been fulfilled.
"
This kind of pervasive connectivity now unlocks the potential for a host of other use cases within the same network.
Head of factory excellence & development, Global Telecommunications Enterprise
"